3:47 pm
[jeweledeyes]

WHAT.
DEAR TO WHOM THIS MAY CONCERN:
WHERE IS DARK ACE? I AM STARTING TO GET PISSED.
HOW AM I SUPPOSED TO FINISH MY DA 100 ICONS CHALLENGE WHEN HE IS IN SO PIDDLY FEW EPISODES?
AND NOW YOU DARE TO INSERT MR. MOSS INTO A SEASON 2 EP BEFORE DARK ACE EVEN MAKES A CAMEO.
I AM ASHAMED, NERDCORPS. ASHAMED.
NOT SO MUCH LOVE,
ME.
Current Mood:
angry
7:04 pm
[pinkbaron]

ICON CONTEST Y'ALL
'SUP BITCHES!
IF YOU'VE LOOKED AT THIS COMMUNITY'S PROFILE, WE ARE IN SRS NEED OF ICONAGE.
THEREFORE I HAVE DECIDED TO HOLD AN ICON CONTEST.
MAKE AN ICON REPRESENTING THE
LULZ
SPIRIT OF THIS HERE COMM.
ONE ICON PER ENTRY PLZ
YOU CAN POST YOUR ENTRIES UNTIL OCTOBER 8TH.
VOTING WILL TAKE PLACE FROM OCTOBER 15TH TO THE 22ND
THE WINNER WILL BE ANNOUCED ON OCTOBER 25TH
GOOD LUCK Y'ALL!
Current Mood:
DANCY
11:09 pm
[chyroptera]

HAYWAKEUP!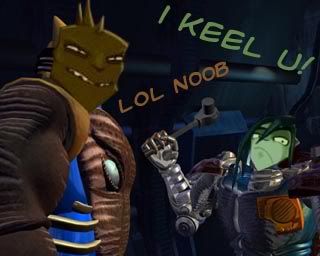 LOLOLOL SCOTT MCNEIL VOICES ALL FOUR CHARACTERS! HE IS A GENIUS. I WANTS BE VOICE ACTOR NOW LOOLZ OK
IF YOU DON'T KNOW WHO THE OTHER TWO ARE, YOU MAKE ME SADFACE. SADFACE!
RIP DINOBOT ;.;
WHEE SO HOW'S EV'RYBODY DOIN'??
12:06 pm
[chyroptera]

RAHHHHH
HAY WASS UP? BREAKING IN THE SHINY NEW COMMUNITY!
FINN WANT GET CAPSLOCK-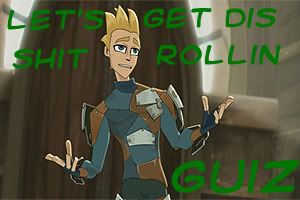 FOLLOW THEIR EYESSSSSS-